MYSA library was established in 1994 as a specialized library with specified references in space and related technologies. The library provides reference services to the space community both in the public and private sector, as well as students from higher learning institutes. Thus, it plays an important role in supporting the operationalisation of remote sensing and related technologies for the nation's sustainable development. Besides remote sensing, the library is also host to an extensive collection of references on related technologies such as Geographic Information System (GIS) and Global Positioning System (GPS) in the country. Currently, the library collections span to a total of 4,054 titles of monographs and 18 titles of serials.
| | |
| --- | --- |
| Time | Day |
| 8.00am – 5.00pm | Monday |
| 8.00am – 5.00 pm | Tuesday |
| 8.00am – 5.00 pm | Wednesday |
| 8.00am – 5.00 pm | Thursday |
| 8.00am – 12.15pm 2.45pm – 5.00pm | Friday |
MYSA Library is located at the ground floor of MYSA Headquarters in Kuala Lumpur.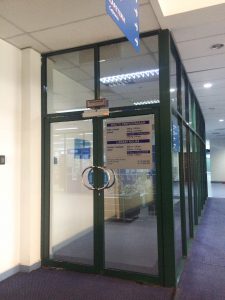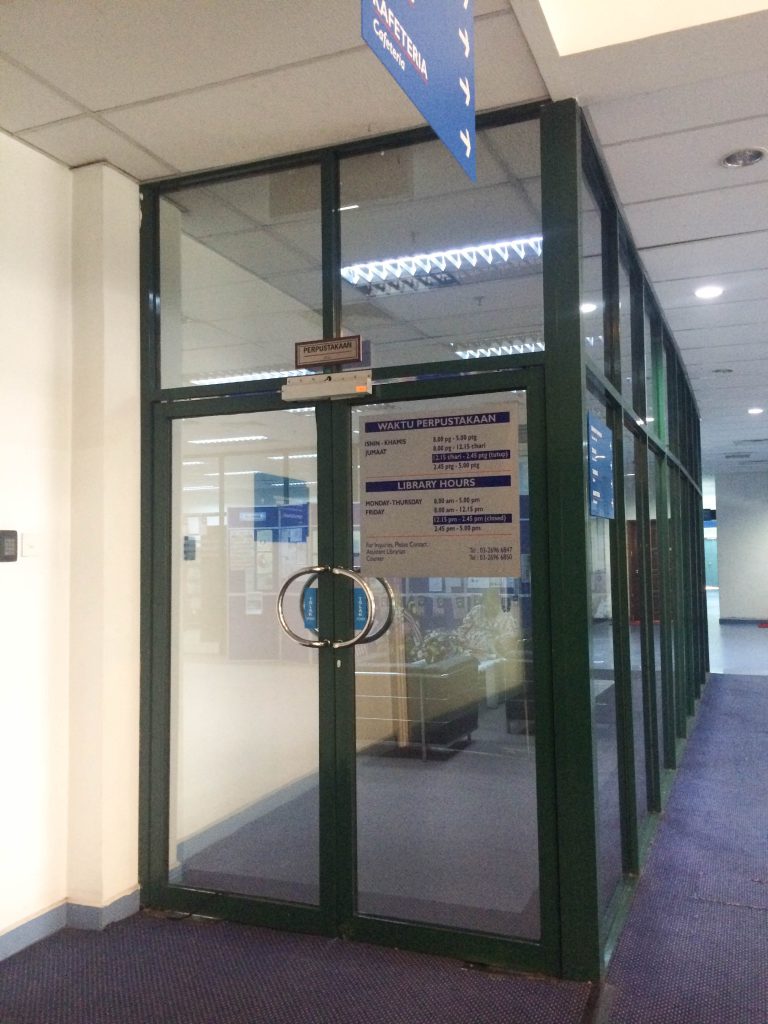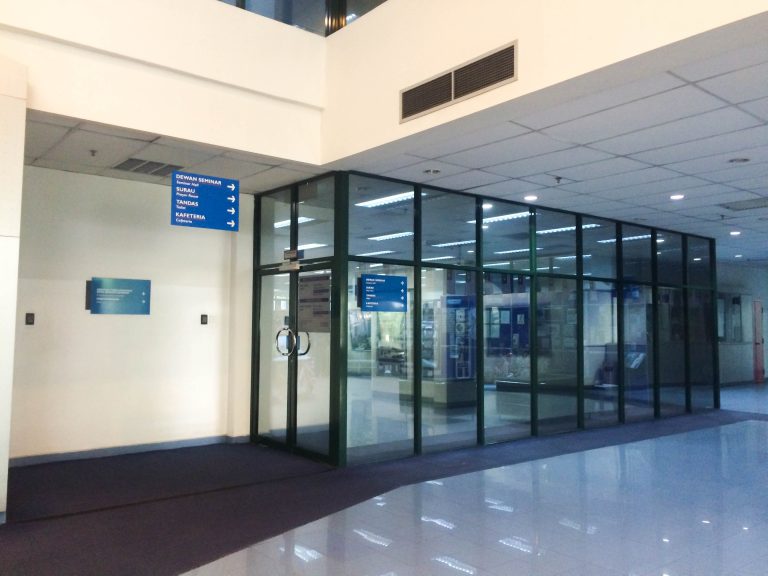 MYSA Library users are requested to adhere to the following rules and regulations.
External library users must register at the Security Post located at the main entrance. A temporary pass will be provided in exchange for a valid identification card or MyKad.
The temporary pass must be displayed at all time.
Upon entering the library, external users must register at the library counter
Smoking, food and drinks are not allowed in the library.
Loitering, soliciting, excessive noise, improper behaviour, distracting people and sleeping are prohibited. 
Silence shall be observed in the library.
Mobile phones should be switched off or set to silent mode before entering the library.
Users must be properly and decently attired when they enter the library. Jeans, t-shirt and slippers are NOT allowed.
Bags (except for handbags), cases, files, folders, helmets and umbrellas are NOT permitted inside the library. These items must be left in the pigeonholes located near the library's reception at user's own risk.
Valuable items should not be left unattended in the library. The library does not take responsibility for the loss of any items.
All books and personal belongings must be presented to the library staff at the counter before entering and exiting the library
Accessing undesirable sites and downloading, chatting, email, printing and circulating undesirable materials through library's personal computers are strictly prohibited. Installing or customizing any computer programs is also strictly prohibited. 
Library users are fully responsible for any action liable and contravening under the MALAYSIA COPYRIGHT ACT 1987.
Loan/Borrowing of References
External library users are not allowed to directly borrow book or other reference materials. Borrowing can only be done through Interlibrary Loan. 
Each borrower is responsible for every item s/he borrowed.
Internal users, who resign, retired and on study or sabbatical leave are required to return all materials borrowed from the library.
If any borrowed of the item is lost or damaged, the borrower will be charged for its replacement cost. Simultaneously, if an interlibrary loan material from another library is lost/damaged, the borrower will be billed by the lending library.
A reminder will be issued to the borrower 2 days before due date.
Borrowing and Circulation
Internal Users: MYSA staff (including contract research officers) is entitled to full library privileges.
External Users: External users can only borrow materials by submitting request through email.
Reservation: User can reserve an item(s) that is already on loan either through the library counter or through WebOPAC. User will be notified when reserved items is available for collection. 
WebOpac: The library's online catalog provides search by Author, Title, Subject, Publisher, Call Number, etc for monographs / books / references available in MYSA library. Please note that the catalogue is accessible to MYSA internal users only.