1. Solar Radio Station
a) CALLISTO (Compound Astronomical Low Cost Low Frequency for Spectroscopy Observatory)
Malaysia also has CALLISTO which is a receiver instrumentation that can detect solar signals especially solar burst between 45 and 870 MHz. CALLISTO has been installed on 20 to 22 February 2012, where it is one of a series of worldwide radio spectrometer designed to observe the Sun for 24 hours throughout the year.
MYSA offers CALLISTO's data at the Space Technology Complex, Banting to all researchers for their research purposes.
The main applications are observation of solar radio bursts and radio frequency interferences (RFI) monitoring for astronomical science, education and outreach.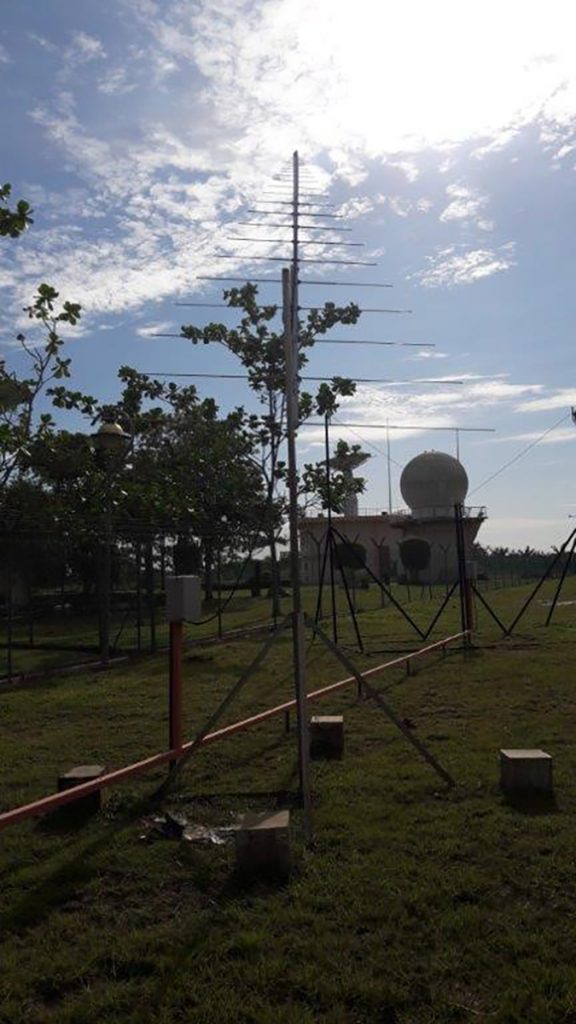 b) Radio Telescope 20MHz, 408MHz and 1420MHz
Radio telescope operates in 20MHz, 408MHZ and 1420MHz
The main applications are observation of solar radio bursts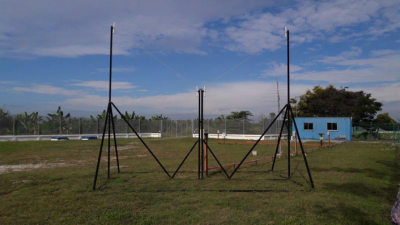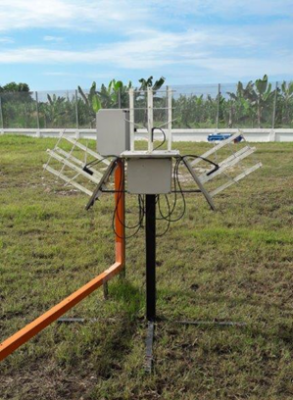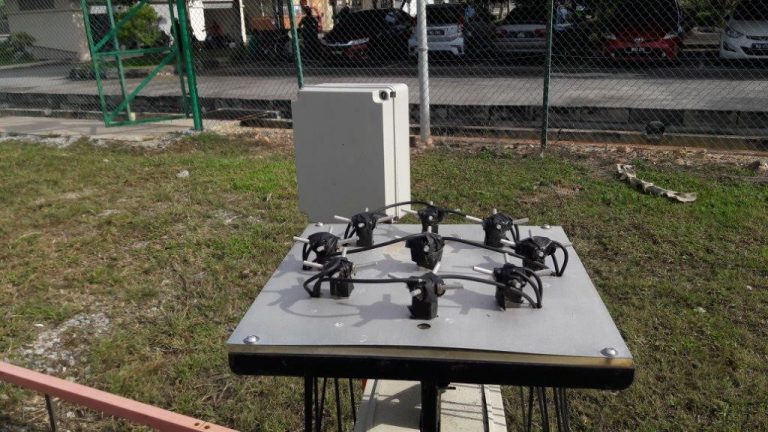 2. Optical Astronomy Observation Facility (Langkawi National Observatory – LNO)
Introduction
The Langkawi National Observatory (LNO) was completed in 2006. The purpose of its development is to foster the country's R&D capabilities in space science as well as to increase the interest of young people to pioneer new science and technology in the long run as well as to raise the spirit of unity always striving for excellence in astronomy.
Function of LNO
The main role of function of LNO is to equip the nation with a research grade facility for optical astronomical research in Malaysia. Researchers and students pursuing research in this area are invited to use the facilities.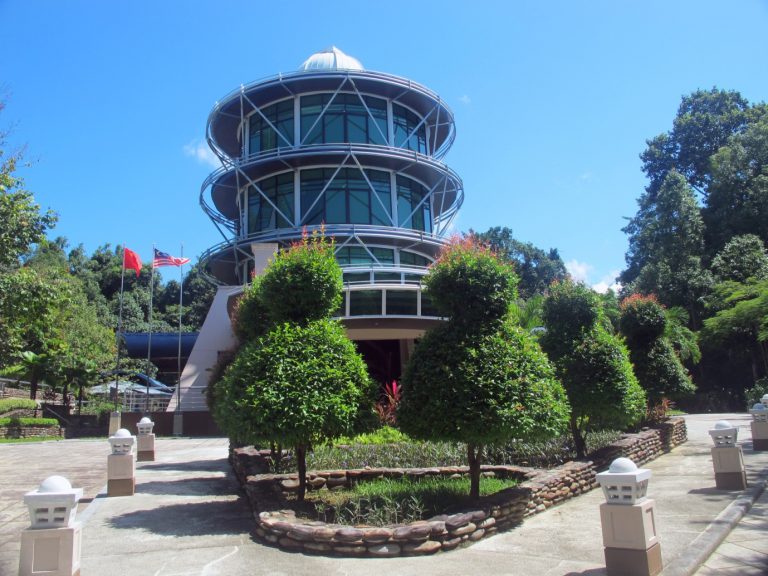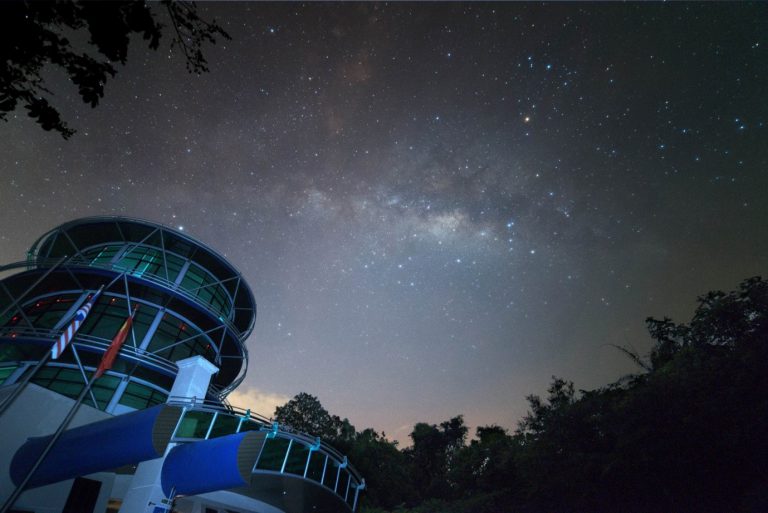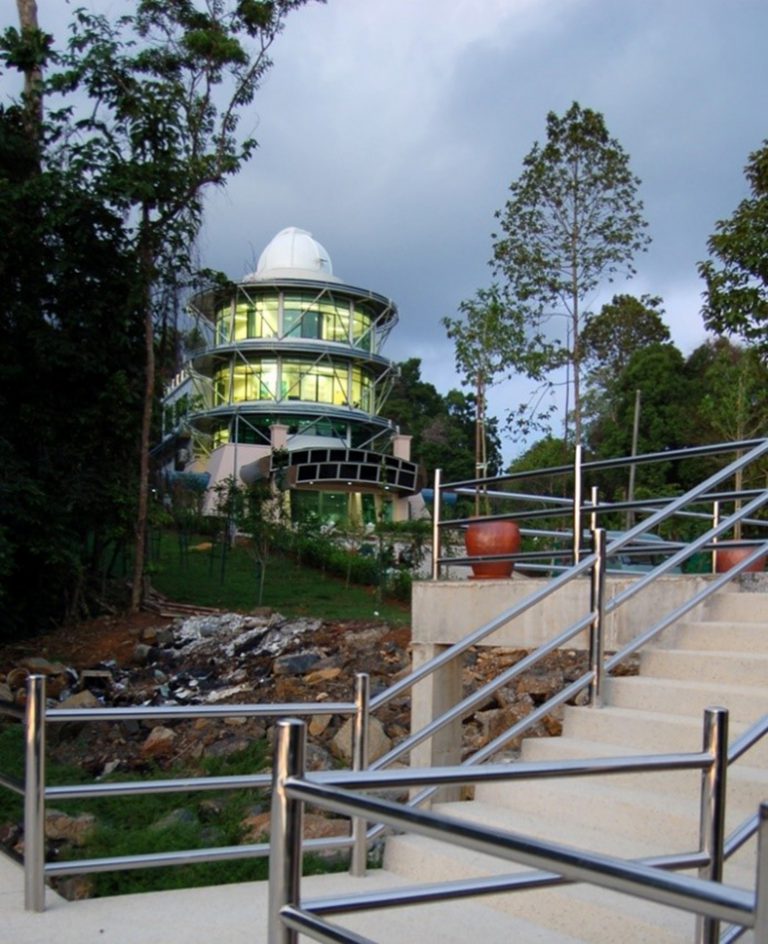 LNO Services
LNO offers research and development opportunities and services in the areas below:
Astrometry, photometry and spectroscopy for stellar and solar.
Data and observation images for both stellar and solar.
Training in equipment and instrument handling and practical observation.
Instrumentation testing.
Instrument and equipment hosting (related to space science).
Cooperation in programs.
Online and remote observation.
LNO also offers education and awareness activities based on our schedule.
LNO'S INSTRUMENTATION
TMB152 dan Penuras Cahaya Nampak (Whitelight)

Skywatcher Pro 80ED dan penuras CaK

Takahashi FSQ-106 untuk pencerapan secara visual

Astrohaven 12ft Clamshell
Stellar Observatory
Solar Observatory
Near Earth Object Observatoryastrono